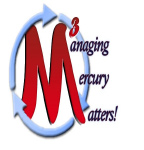 Team Green of SWLA and the City of Lake Charles Wastewater Division is pleased to announce the opening of a Residential
Mercury Collection Site!!!
Household items listed below will be accepted for proper disposal and recycling at the Wastewater Division, 1132 W. 18th St., Lake Charles.
Remember to store items in a safe manner to limit opportunities for breakage (many of these items, when broken, release mercury vapor into the air). The items on this list should NEVER be placed in your household garbage, as they present dangers to your family, sanitation workers and the environment.
Contact: Wastewater Pretreatment
337-491-1450 or 337-491-9185
Silver liquid in tube

1. Hard plastic case or bubble wrap

2. Zip-top bag or other air-tight container

All non-electronic

1. Hard plastic air-tight container

2.Bubble wrap and zip-top bag

Fluorescent, hig intensity discharge (HID), noen, mercury vapor, high pressure sodium and metal halide

1. Boxes that the new bulbs came in

2. Bubble wrap and zip-top bag (if small)

Bought before check ion date

Safe to handle if not leaking place in:

2. Air-tight container

May contain mercury compounds

1. Seal lids tight

2. Hard plastic case or bubble wrap

3. Zip-top bag or other air-tight container

Vials or Jars of Mercury, Sometimes on Necklaces

Small containers of mercury used for ceremonial purposes. May be found in basemets or garages.

Unopened, unbroken containers:

1. Bubble wrap

2. Zip-top bag or other air-tight containers