On Tues., March 19, the Lake Charles Garden Club presented Mayor Nicholas Hunter and the City of Lake Charles with the "Outstanding Landscape Award." The award was presented for the months of March and April 2019 for exhibiting exceptional efforts to keep City properties well-landscaped and litter free. The use of native trees and seasonal flowers throughout the city was commended.
"The beautification of the property at 1911 Historic City Hall Arts and Cultural Center on Ryan Street is one example to everyone in the community that the administration takes pride in our city," said Anne Corbello, Club President. "Keeping the city properties litter free throughout the year as well as beautiful takes a tremendous amount of effort; please thank all the employees in the Maintenance Department for a job well done."
The City's Beautification Grounds Crew is responsible for landscape care at City Hall, Ten Pin Alley, Historic Central School, Transit Center, Lake Charles Police Department's Main Station, Annex and SWAT Buildings, the Lake Charles Fire Department Training Center, the Ryan Street streetscape downtown, City Court as well as 1911 Historic City Hall Arts and Cultural Center.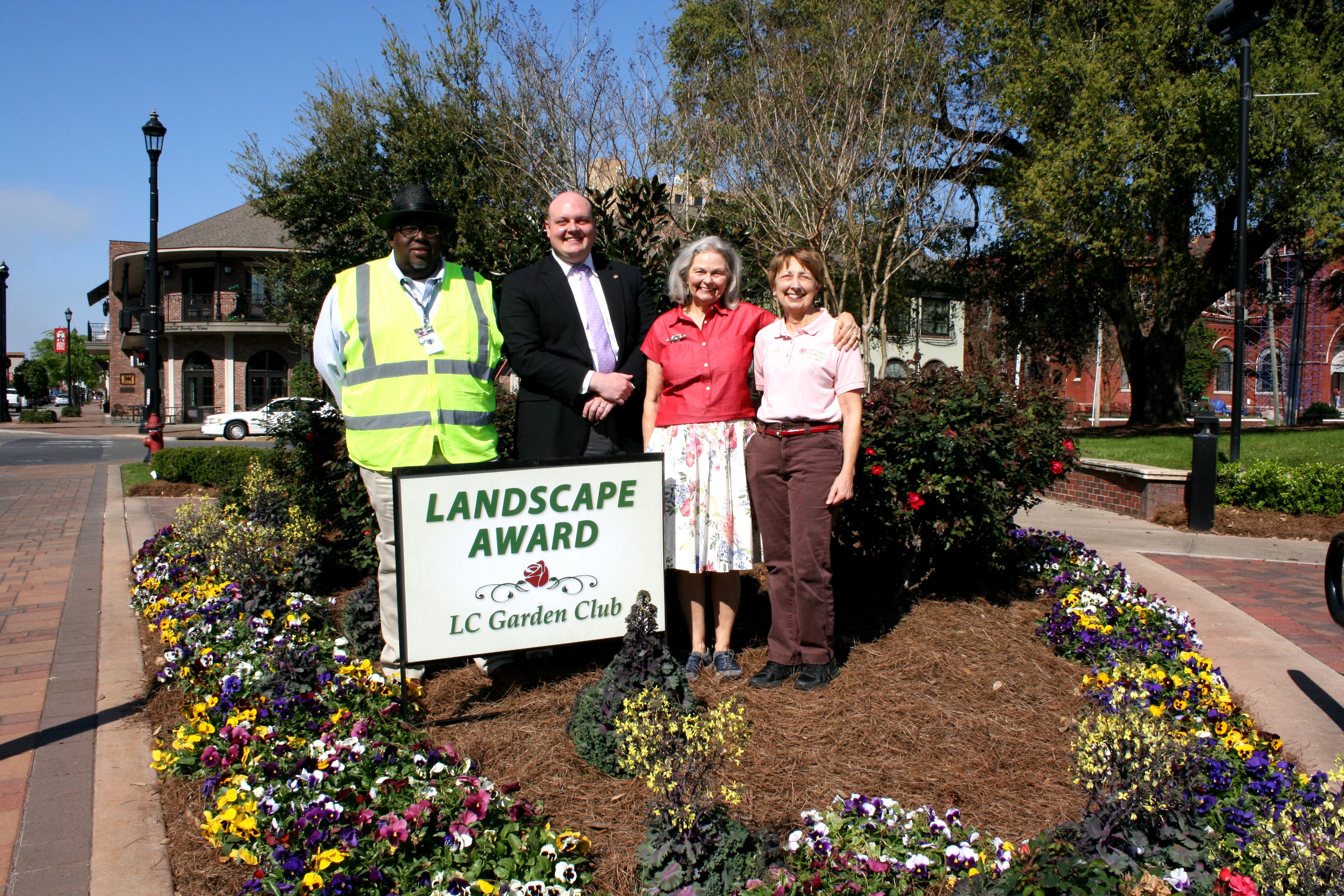 Pictured from left to right are Ronald "Buddy" Young, Technical Supervisor/Scheduler; Mayor Nicholas Hunter; Carol Ann Gayle, Exhibit Specialist at 1911; and Anne Corbello, Lake Charles Garden Club President.