James E. Sudduth Coliseum
Phone




337-491-1256

Fax




337-491-1534
About This Location
The James E. Sudduth Coliseum is located on the north end of the Lake Charles Civic Center complex and has a flexible capacity of up to 7,500 people. It has been used for concerts, basketball games, craft shows and sales as well as formal Mardi Gras balls and galas. Listed below is miscellaneous information renting the Coliseum.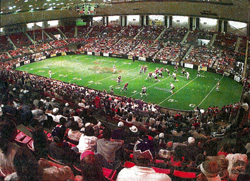 Fees
Note: Some of these fees and policies will apply only to Ticketmaster events. Check with management before assuming waiver of those or any other fees or policies. Events which are private, nonprofit or free to the public are NOT automatically excluded from any fees.
A deposit is required upon signing your contract.
In some cases, a cap on the percentage may be negotiated.
Our Box Office is a Ticketmaster outlet. Ticketmaster fees are 3.5% of gross ticket sales . There is a $1.50 facility fee added to each ticket price. This is not charged to the promoter. There is an additional 2.25% fee imposed on all credit card sales.
Non-Ticketmaster ticketed events may be handled through your organization and are subject to approval of Lake Charles Civic Center management. We can sell your tickets for a fee—usually $.50 to $1.50 per ticke
Liability Insurance
Liability Insurance in the amount of $1,000,000.00 naming the City of Lake Charles as "Additional Insured" must be provided. This can be obtained through the Lake Charles Civic Center.

Front-of-House Personnel
Front-of-House Personnel such as ticket takers, door guards and/or ushers can be provided. The number of persons required will be determined by the nature of your event and additional fees may be required for personnel staying past intermission.
Security
Sufficient security must be provided.
Lake Charles Civic Center staff will work with you to determine your requirements.
Fire/Emergency Personnel
Sufficient FIRE/EMERGENCY PERSONNEL may be required for your event.
The building director will work with you to determine your requirements.
Technical Requirements
Technical requirements vary greatly.
The building's lighting and sound systems are included in your rental fee.
Our systems may not be adequate for your event. We can help you locate rental companies, technicians and stage hands.
Additional fees may be charged for equipment such as follow spots, piano, music stands, orchestra shells, draped tables, vinyl dance floor, pipe-and-drape, etc.

Food/Beverages
No food or beverages can be brought into the building unless it's by an approved caterer. Check with us for a list of caterers or for approval requirements.
The Lake Charles Civic Center will provide food and beverage sales at our concession stands during your event. You are not allowed to sell these items.

Concessions/Merchandising
All other concessions (souvenirs, merchandising) are subject to a commission of of gross sales after taxes, payable to the Lake Charles Civic Center. We will also collect sales tax (9.75%).

Advertising/Marketing
Advertising is available on the marquee and on internal digital boards located throughout the building for a fee.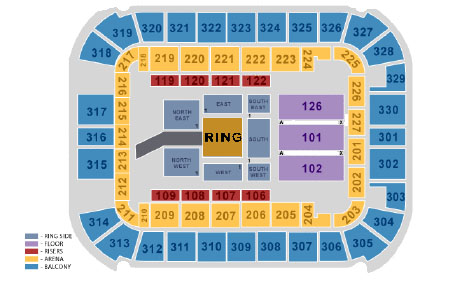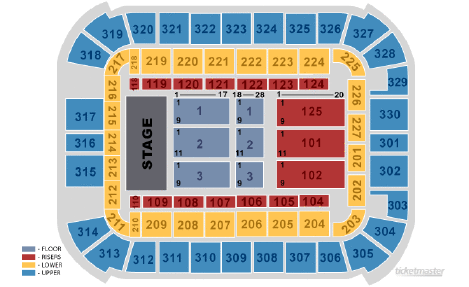 Amenities
Covered
Scoreboard
Scorer's Table
Handicapped accesssible
Drinking Water Fountains
Concession Stand
Dressing Room
Restrooms
Contact Information
If you have any questions regarding this property, please contact:
Jimmy Pottorff

Manager
900 Lakeshore Dr
Lake Charles, LA 70601 Phone:
337-491-1256