Know Your Zone
Elevation Requirements of the NFIP
Please be aware of what flood zone your property is within. Perhaps you are preparing to build from the ground up, add a bedroom or simply remodel. If your property is within a Special Hazard Area, i.e. Flood Zone A or AE, there are specific guidelines which you and/or your contractor must follow.
Elevation requirements apply to more than simply the finished floor elevation. The National Flood Insurance Program (NFIP) is designed to protect structures and their necessary appurtenances, such as utilities and electrical equipment. In all A Zones (A and AE), regulations require that the top of a structure's lowest floor be elevated to or above the Base Flood Elevation (BFE). Copies of elevation certificates regarding permits on file can be obtained from the Office of Zoning and Land Use, located on the 7th floor of City Hall.
To find out more about the National Flood Insurance Program, what zone your property may be designated in or should you have flood insurance questions, you can contact your local floodplain manager at the Office of Zoning and Land Use.
Information about the Federal Emergency Management Agency
Information about Daily Stream Flow Conditions provided by USGS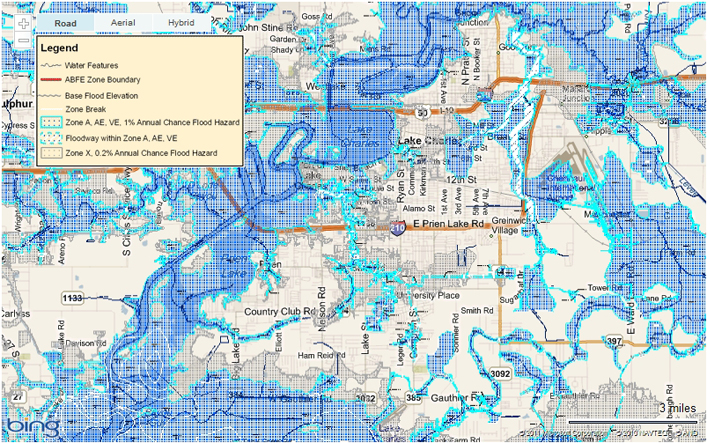 New Flood Insurance Rate Maps effective February 18, 2011.
More Information
Find content and services related to this page.