At the 12th Annual Mayor's Armed Forces Commission Patriot's Ball, four individuals were recognized with the Patriot Award by Lake Charles Mayor Nic Hunter, Mayor's Armed Forces Commission President Charles Dalgleish, and Miss Armed Forces Lauren Soileau. Held on June 30 at the Lake Charles Civic Center, the event was emceed by Marialisa Wyatt.
The Patriot Awards are presented each year in honor of individuals who exemplify patriotism. The Patriot Award reads as follows: "If you look into the heart of a Patriot you will find they are all the same. It is not what they expect from their country but more what they could do for their fellow man. They expect nothing in return. Their Honor, Integrity and Character are above all else. For their endless dedication to helping our veterans, past, present, and future, Thank You."
The Military Patriot of the Year was presented to Chief Warrant Officer 3 David B. Creager, of the U.S. Coast Guard, Lake Charles Marine Safety Unit. Between 2013 and 2018, Creager represented the Coast Guard, volunteering over 350 hours of service to the Chennault Place Veteran's Home, Catholic Charities of SWLA, and numerous other local community functions. With a penchant for service to our nation's elder veterans, Creager has willingly offered his time and camaraderie to the men and women at the Chennault Place Veteran's Home.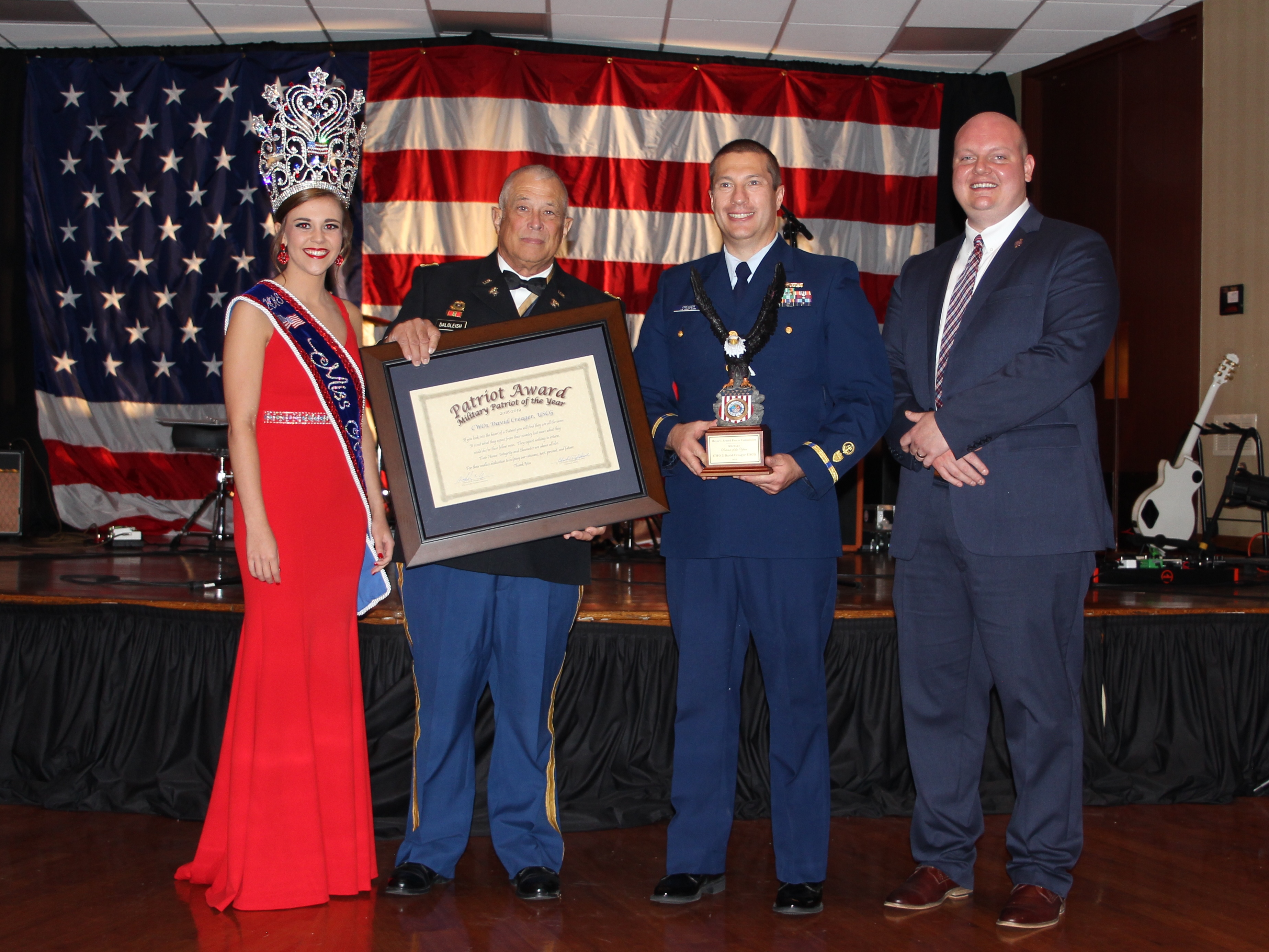 The First Responders Patriot of the Year was presented to Chief Deputy Gary "Stitch" Guillory of the Calcasieu Parish Sheriff's Office. Chief Guillory is a 34-year veteran of law enforcement. He served as Chief of Police for the City of Westlake for seven years and is the president of the Southwest Law Enforcement Planning District. He is a 1994 graduate of the FBI National Academy in Quantico, Virginia.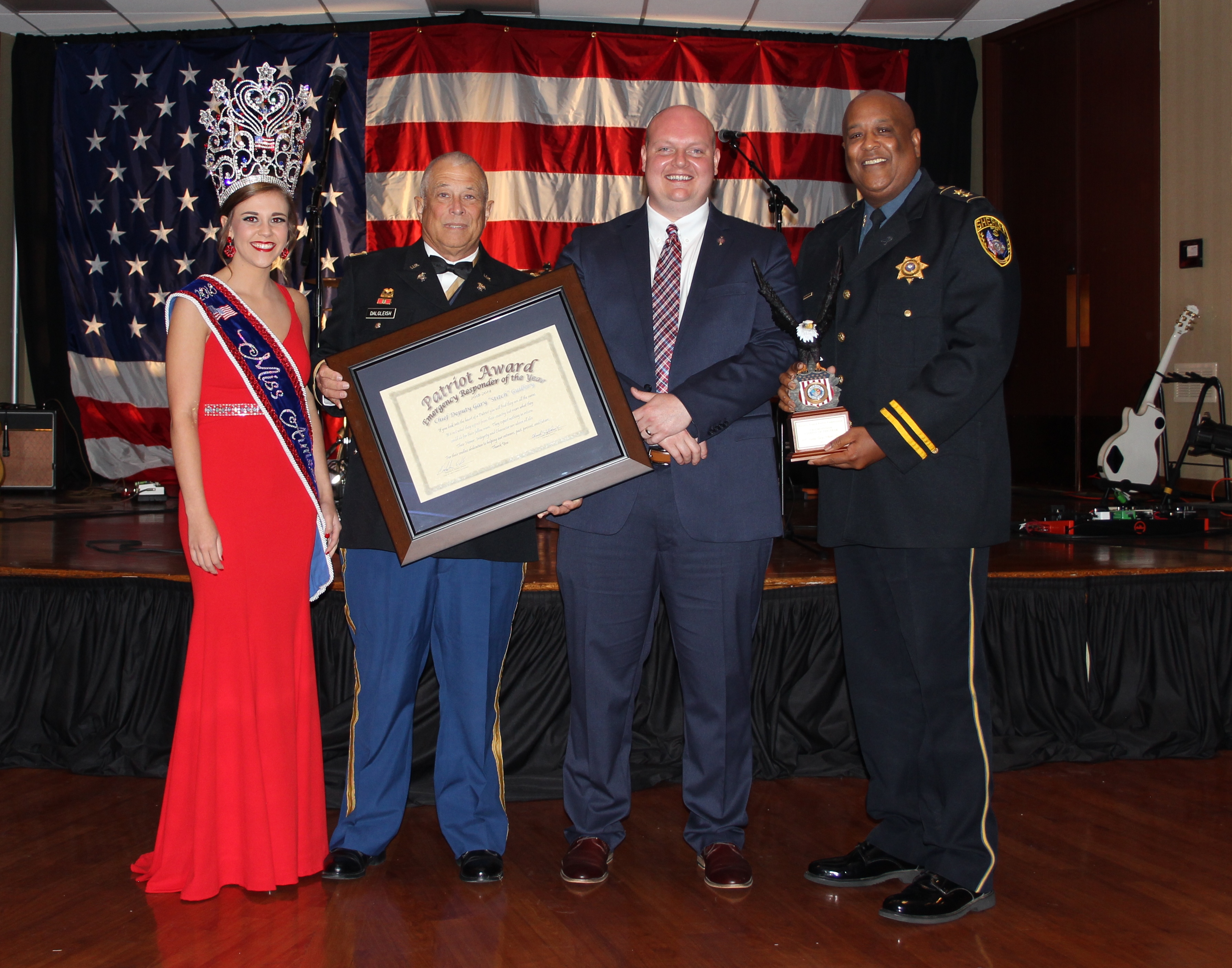 The Civilian Patriot of the Year was presented to Sandy Morgan. Mrs. Morgan is a member of the Westlake Methodist Church where she serves in a host of activities and on many committees, including its food bank and homeless program. She has also been involved in homeless veterans support. She is a member of the American Legion Post 1 Auxiliary, and she volunteers at the Jennings Veterans Home.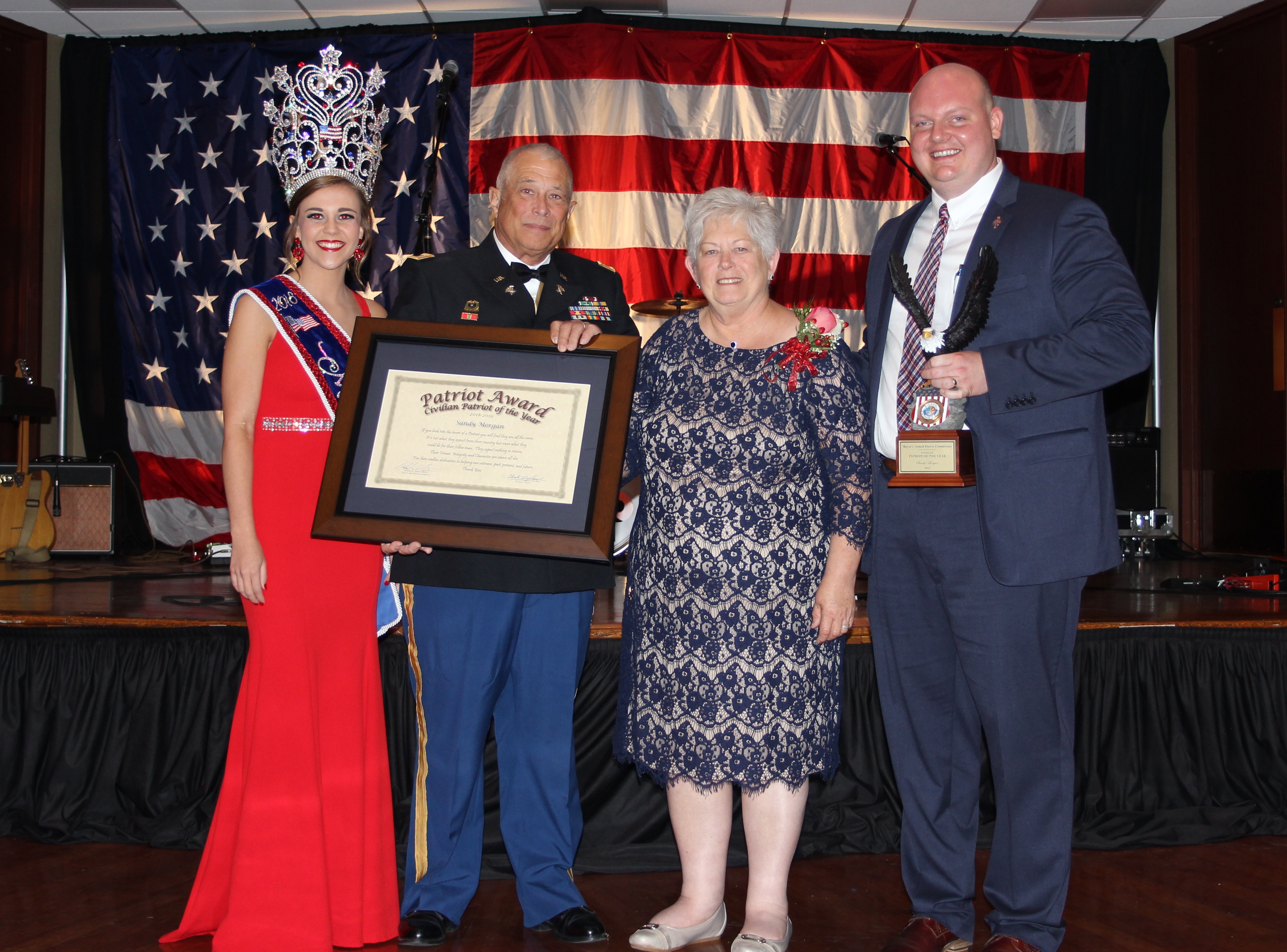 The Posthumous Patriot of the Year was presented to the family of Roy Lee Weldon, Jr.—Former Commander of the VFW Post 7321. Commander Weldon served his country for more than 41 years. Twenty-three years were spent in the navy and eighteen years, he spent working in Federal Civil Service. During his time as Post Commander, Post 7321 became an all-state and all-American Post. He was a member of Mayfield-Taylor-McClain American Legion Post 551 and a member of Louis L. Lust Disabled American Veterans Post 17. His wife Betty Weldon accepted the award on his behalf.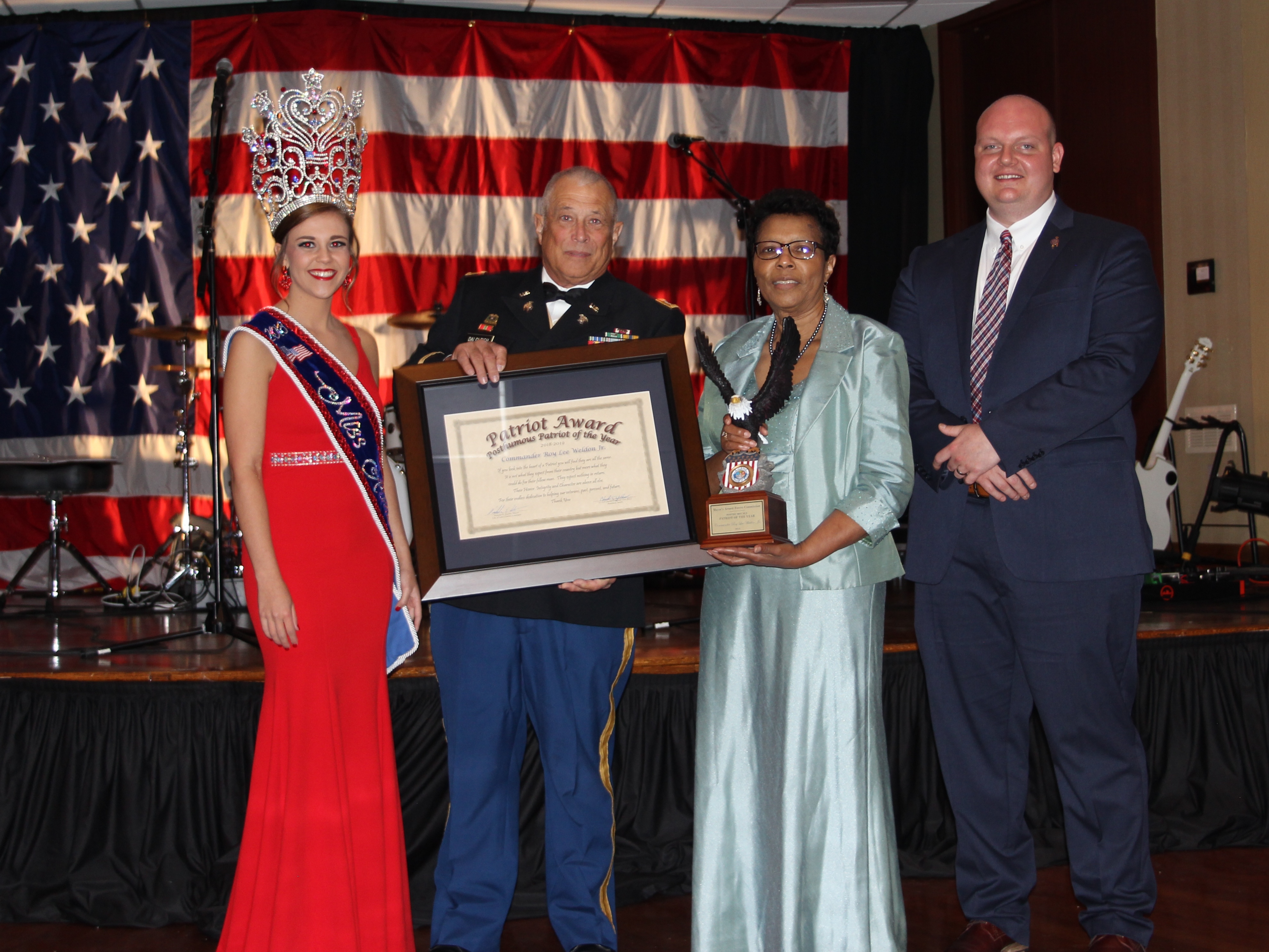 The mission of the City of Lake Charles Mayor's Armed Forces Commission is to act as a liaison group to promote goodwill and understanding between the City of Lake Charles and the Armed Forces, both active and reserve.