Groundbreaking for Port Wonder Held: $20+ Million Lakefront Project Officially Underway
On Wednesday, June 30, Lake Charles Mayor Nic Hunter, along with Governor John Bel Edwards and other state and local officials celebrated the groundbreaking of Port Wonder, a $20+ million lakefront development project.
Originally announced in November 2018, Port Wonder will be an educational, entertainment venue located on the north shore of Lake Charles, in between the Cypress Alligator Pond, and the former Harrah's parking garage on city-owned property.
The project, a catalyst for several other upcoming lakefront development projects, includes site improvements, renovation of the parking garage and the construction of an iconic structure that will house the Children's Museum of Lake Charles and a Science and Nature Center administered by Louisiana Department of Wildlife and Fisheries.
"This is a momentous occasion that we are so proud and excited to have the opportunity to celebrate. It is a historic day for Lake Charles and Southwest Louisiana," said Mayor Nic Hunter. "Site prep work began months ago and the design phase has been underway since late 2018. This ceremony today is one more step closer to delivering on a commitment to lakefront development. I cannot stress enough how this proposed project would not be possible without the contributions and consideration of multiple public and private partners. To be able to deliver this game-changing development is something everyone should be proud of, especially since this is able to happen without any new tax propositions to fund this project."
The collaboration of these two entities will consolidate two unique projects under one roof for an educational, entertaining and thrilling visitor experience at a prominent location that will benefit not only local residents, but also tourists seeking attractions in the area. Port Wonder will utilize the iconic lakefront view, attract visitors to Lake Charles, and provide quality of life and family-friendly activities for the community.
The City of Lake Charles and the Children's Museum of Lake Charles have successfully solicited other funding partners, both governmental and private, making Port Wonder a fully funded project.
Project partners include the following: Calcasieu Parish Public Library, Calcasieu Parish Police Jury, Calcasieu Parish Public Trust Authority, Calcasieu Parish School Board, Lake Charles Regional Airport, Port of Lake Charles, Visit Lake Charles, Ward 3 Recreation, Bill and Kay Dore, Entergy, Gehrig Family, Junior League of Lake Charles, Lake Charles Memorial Hospital, Landlocked Aviation Services, P66, Safety Council of Southwest Louisiana, Sasol, State Farm, United Way of Southwest Louisiana and the Zigler Foundation.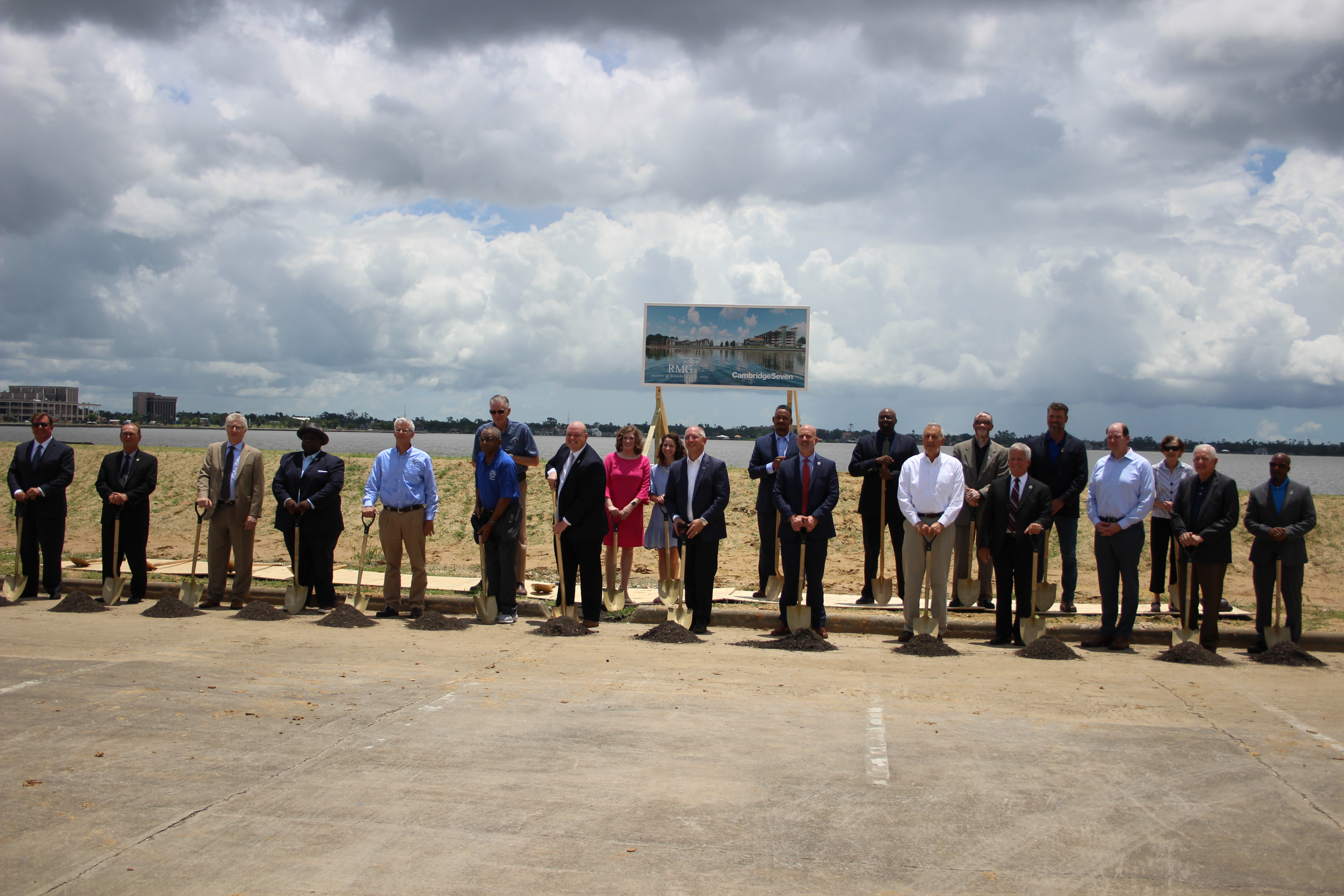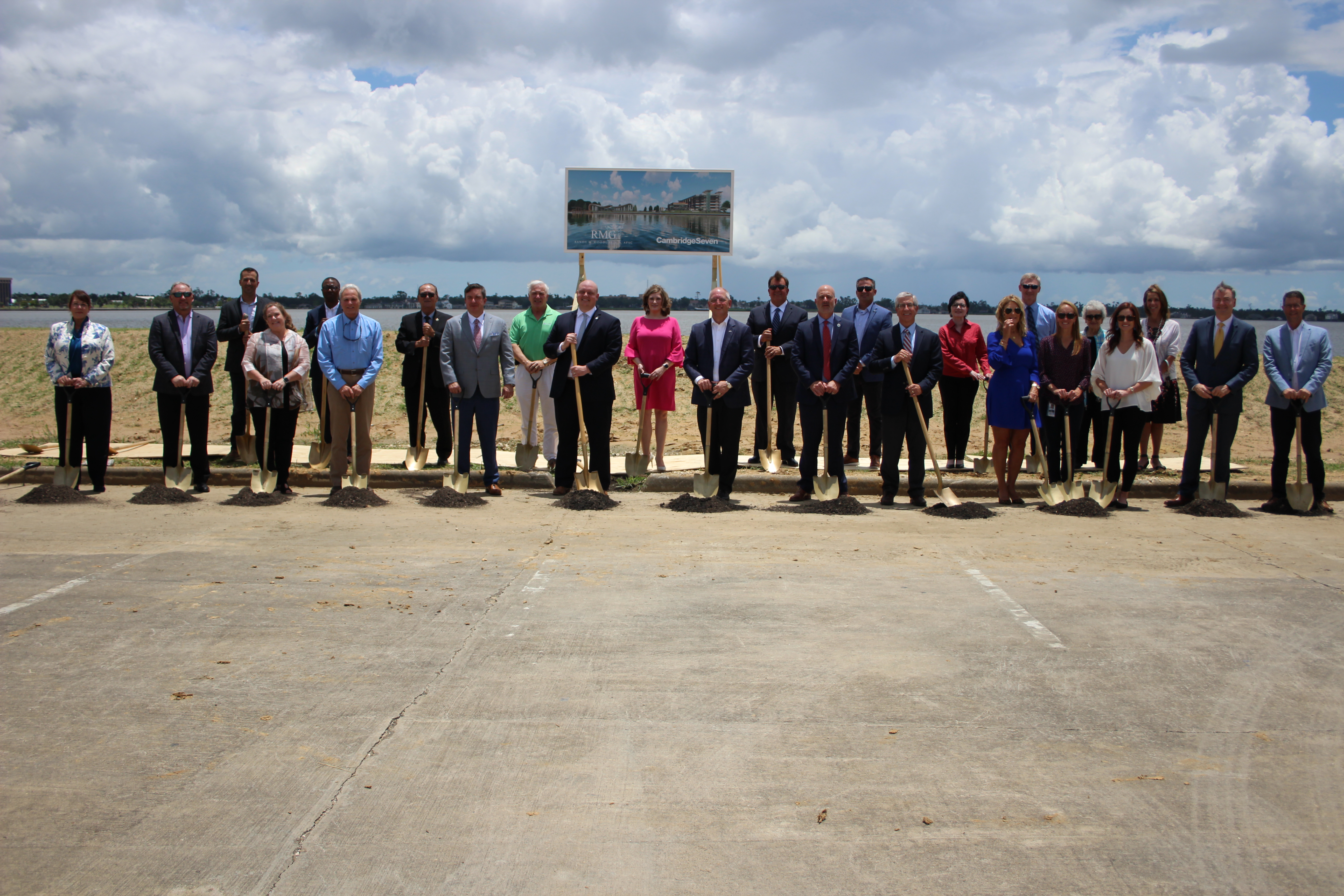 Mayor Nic Hunter is joined by Governor John Bel Edwards and other state and local elected officials for the groundbreaking ceremony of Port Wonder.
Mayor Nic Hunter is joined by Governor John Bel Edwards and Port Wonder project partners.