About This Location
The Lakefront Promenade is located between Bord du Lac Drive and the Lake Charles shore extending from the Bord du Lac Marina to the PPG Fountain area.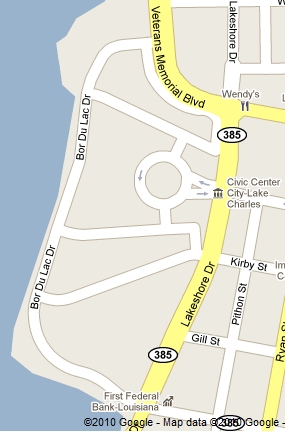 The walking trail features custom ironwork lampposts with themed banners denoting Landings on the Promenade, as well as brick walkways and landscaping.

Each Landing has unique artwork to differentiate it from the others, ranging from custom brick pavings to a fountain sculpture, as well as the 9/11 Memorial.

The Promenade connects to the sea wall, across from the Civic Center, and the new Bord du Lac Marina, located on the southern end.

Partially covered rest areas are situated at various points throughout the Promenade.
Facilities At This Location
Amenities
Walking & Jogging Trail
Park Bench
Picnic Tables
Handicapped accesssible