The mission of the City of Lake Charles Mayor's Armed Forces Commission is to promote goodwill and understanding between the City of Lake Charles and the Armed Forces, both active and reserve. The commission meets on the second Monday of every month at 3:30 p.m. in the City Council chambers of City Hall. For more information, call 337 491-1203.
The commission coordinates many activities throughout the year, including the annual Veteran's Day parade and celebrations, the annual Patriot's Ball, National Vietnam War Veterans Day, and many others.
Mayor Nic Hunter along with the City of Lake Charles Mayor's Armed Forces Commission are committed to improving the physical, emotional, and economic well-being of our nation's active military, veterans, and their family members. Our programs ensure they have the opportunity to experience the thankfulness and appreciation that they deserve. Please sign up to receive notifications on Veteran/Military events hosted by the City of Lake Charles.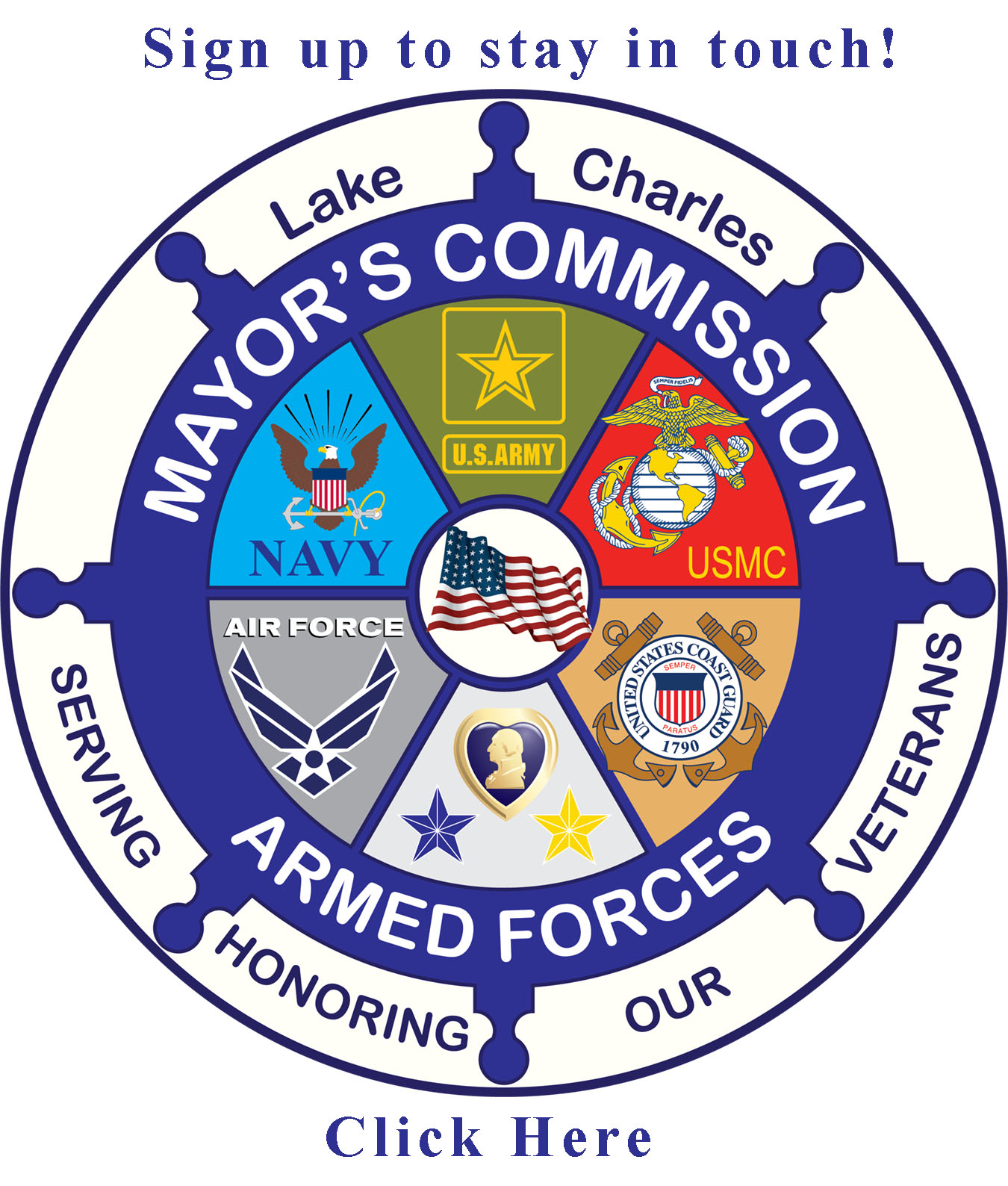 MAFC July 2019 - July 2020 Annual Sponsors are:
If you are interested in being an annual sponsor please contact Julie Pippin at jpippin@cityoflc.us. For one time donations please visit SWLA Community Foundation
Contact Us
326 Pujo St
Lake Charles, LA 70601
More Info
Find content and services related to this page.