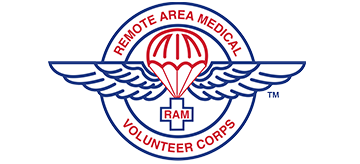 Thank you for your interest in volunteering for Remote Area Medical, free mobile medical clinic in Lake Charles, titled Operation Healing & Restoration. Please visit http://ramusa.org/volunteer/ in order to complete the registration process.
ALL VOLUNTEERS MUST REGISTER!
OPERATION HEALING AND RESTORATION TO PROVIDE
FREE DENTAL, VISION AND MEDICAL CARE IN LAKE CHARLES

Lake Charles, LA—On Tuesday, February 20, the City of Lake Charles announced a historic much-needed opportunity for thousands of residents in the community to receive free dental, vision and medical care in Lake Charles on Saturday, Sept. 15 and 16, 2018 at the Lake Charles Civic Center. The event is titled "Operation Healing and Restoration," and is being planned in partnership with Remote Area Medical (RAM). This is the first ever event of its kind in the state of Louisiana.

"Access to quality healthcare is essential if we are to truly battle the root causes of poverty within a community," said Lake Charles Mayor Nic Hunter. "We believe that this event will have lasting effects throughout our community. It truly is a Herculean effort to put this event on. We hope Operation Healing and Restoration may connect our residents in need to health services and care that may be available to them year-round."

Financial and physical support is being provided by CHRISTUS St. Patrick Hospital, CHRISTUS Lake Area Hospital, Lake Charles Memorial Hospital, West Calcasieu-Cameron Hospital, Calcasieu Parish Police Jury, Calcasieu Medical Reserve Corps,United Way of Southwest Louisiana, Louisiana Healthcare Connections, Healthy Blue, National Bio-Care, Southwest Louisiana Center for Health Services, KPLC, Acadian Promotional Products, Pot-O-Gold, The Pathology Lab, Lamar Advertising Company, AdSource Outdoor, Louisiana Radio Communications, La'Familia Resource Center and Grand Rental Station. "We need more partnerships like this between government, nonprofit and private institutions to address needs in the community," said Hunter.

RAM is the largest nongovernmental provider of medical clinics delivering free high-quality dental, vision and medical care to underserved and underinsured individuals, children and families. Those needing care do not need proof of insurance, residency or income. The clinic will run Saturday and Sunday, with both days beginning at 6 a.m.

Founded in 1985, RAM originally was created to serve as a safety net provider of free medical care in remote areas of developing countries, such as Guyana, Mexico and Haiti. Almost immediately after beginning operations, the organization began receiving requests to operate medical clinics in the United States.

It could serve thousands depending on the turnout according to Emily Ashworth, RN, BSN, the city's wellness nurse coordinator. She encouraged people to volunteer so the clinic can reach as many people as possible. Ashworth said a RAM clinic in Houston served over 600 in one weekend but could have served over a 1,000 if more medical providers and residents had volunteered.

"The clinic's goal is meeting the immediate needs of residents while connecting them with affordable, long-term care options. Many people in Southwest Louisiana struggle to pay for medical treatment on top of other expenses" said Ashworth.

Hundreds of healthcare professionals and resident volunteers are needed for this event's success. Those wishing to volunteer may register at www.ramusa.org. For more information, please call 337 491-1378 or email emily.ashworth@cityoflc.us
More Information
Find content and services related to this page.